Hatun-Sürücü-Price 2017
On February 3rd 2017, our engagement has been awarded with the 3rd Hatun Sürücü Price.
Project Video
realised trainings at different locations
girls & women could be motivated to ride a bike
handed out bike kits to successful trainees
Our regular open training sessions take place every third Sunday of the month from 2pm to 4pm at the Jugendverkehrsschule Wassertorplatz. Large groups of trainees are very welcome, please use the contact form below to let us know upfront and ideally bring female helpers. We also provide training on location at a variety of refugee housing centres, but these training sessions are advertised in our newsletter only.
Next open training for women and girls older than 14 years: Sunday, July 16th 2017
For information on upcoming training sessions and other important news, please enter your e-mail address below: 
#BIKEYGEES e.V.
We believe that cycling is one of the basic building blocks of (re)gaining individual mobility for refugees and newcomers to Berlin. Women in particular need this support. Many newly arrived women have to walk to get anywhere. They feel isolated in their accommodation. Cycling is an obvious way to explore their new environment, particularly given the financial barriers to using public transport.
Which is why we think it is important, quite apart from any inter-cultural benefits, to consider cycling as a sustainable approach to ensuring mobility and independence. Our initiative is designed to strengthen the prospects and hopes of those who have lost not just their home, but also in many ways their independence.
#BIKEYGEES e.V. is a comprehensive approach that aims to share empowerment, independence, CO2-neutral transport, fresh air and exercise, joy, and mutual success stories with its volunteers and participants. Not only that, it combines physical activity, relaxation, and active and fun use of a newly acquired language. The common goal fosters a sense of community and friendship. Oh, and it's fun. Lots of fun. For everyone involved.
We offer our open bike trainings for free. For exclusive training sessions please get in touch with us by using the contact form below.
The #BIKEYGEES e.V. want you!
#cyclingunites! #cyclingisfreedom!
Every single women who trusts in the #BIKEYGEES and, with our help, is brave enough to try her luck on just two wheels is a success for our organisation, our volunteers, and the cyclist herself. If we can laugh together, and especially if, at the end of the day, the 'apprentice' can ride a bike, then our efforts speak for themselves.
Support of any kind is most welcome; without our volunteers and supporters we just couldn't do what we do. You can help by providing bikes or monetary donations, or even just by sharing our Facebook Page. Of course, we also need physical help: pushing, supporting, practising, motivating, spreading the word, sharing the fun.
Annette
Annette does a little bit of everything: event management, teaching, upcycling art… but she always stays true to her motto: less talk, more action! She has been applying this motto to her work with #BIKEYGEES e.V. since the beginning of September 2015.
Anne
Anne started out as a water, sediment, and isotope researcher in earth sciences, but somehow, 5 years ago, she ended up in the Berlin start-up scene and now spends her time recruiting talent for tech companies. She loves people, bikes, and empowerment, which is why she has been teaching refugee women to cycle since autumn of 2015.
You?
We are always looking for more #BIKEYGEES volunteers. Without you, we just couldn't make this fantastic project work. Thank you. If you want to help out, get in touch with us via the contact form below.
CREDITS
---
DONATIONS
A single click lets you donate!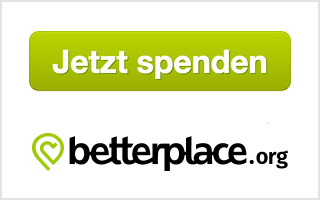 #BIKEYGEES e.V. work non-profit. Your donation can be sent via PayPal or betterplace.org!
Please use the contact form to receiving our bank account details.
---
CONTACT
Due to our limited resources, we can't respond to art, and research requests nor establish contact to refugees. We do not offer any internships.
---